Our Music Department invites you to join us for a festive winter celebration! We hope to see you there!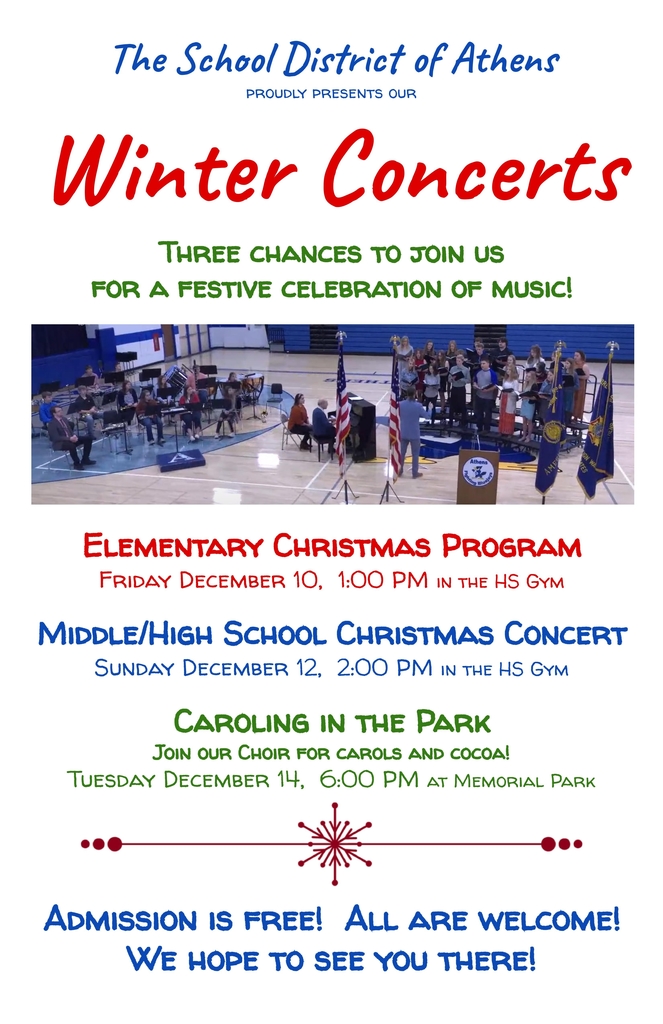 4th graders got to create a wigwam or longhouse to learn more about the different American Indian Nations of Wisconsin. They then researched some other interesting facts about 1 of our 11 current American Indian tribes in our state. A lot of their projects were even made similar to how they were made many years ago. Enjoy their creative creations!!!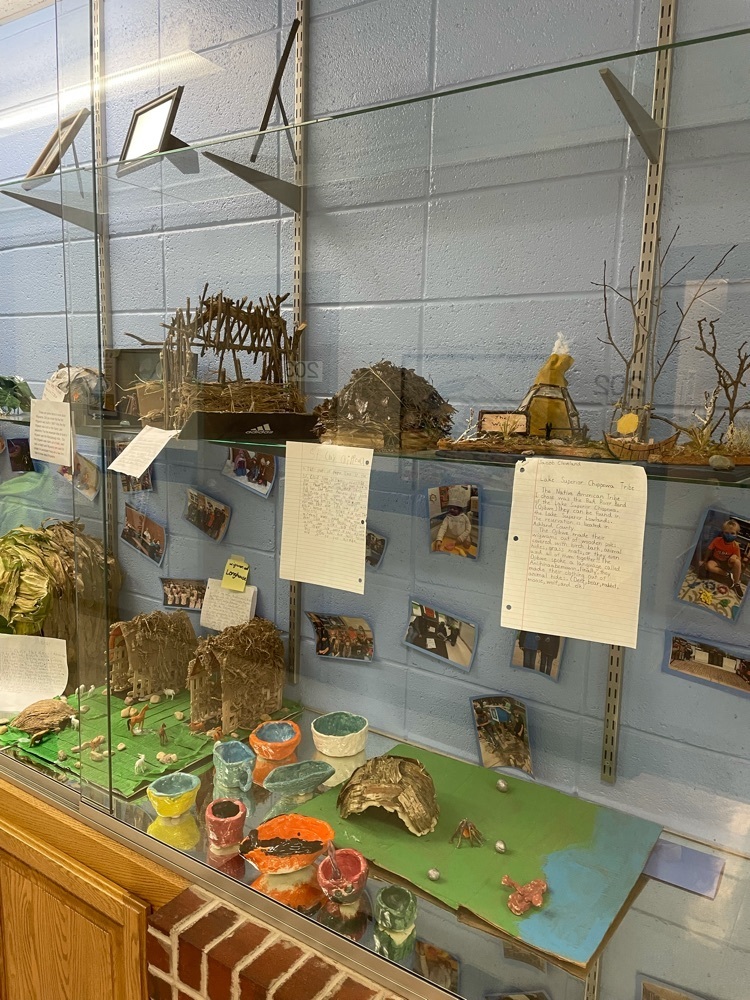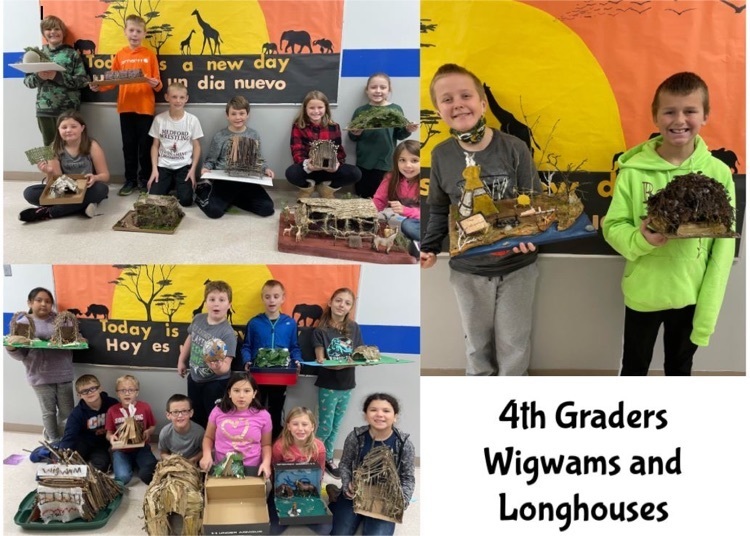 In the spirit of friendship and sharing, the students in Jr K, kindergarten, and 1st grade enjoyed a "Friendship Feast"together before the Thanksgiving break.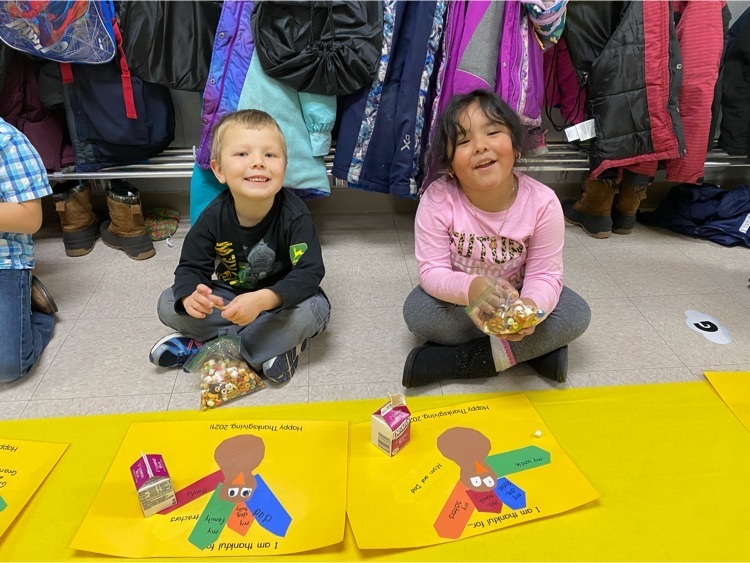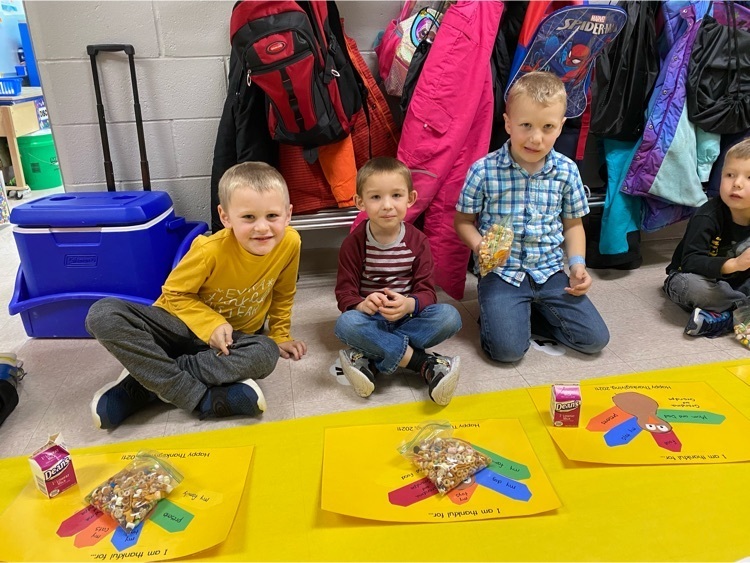 In the spirit of friendship and sharing, the students in Jr K, kindergarten, and 1st grade enjoyed a "Friendship Feast"together before the Thanksgiving break.

Mrs. Wilker's Workforce English class working on their resumes.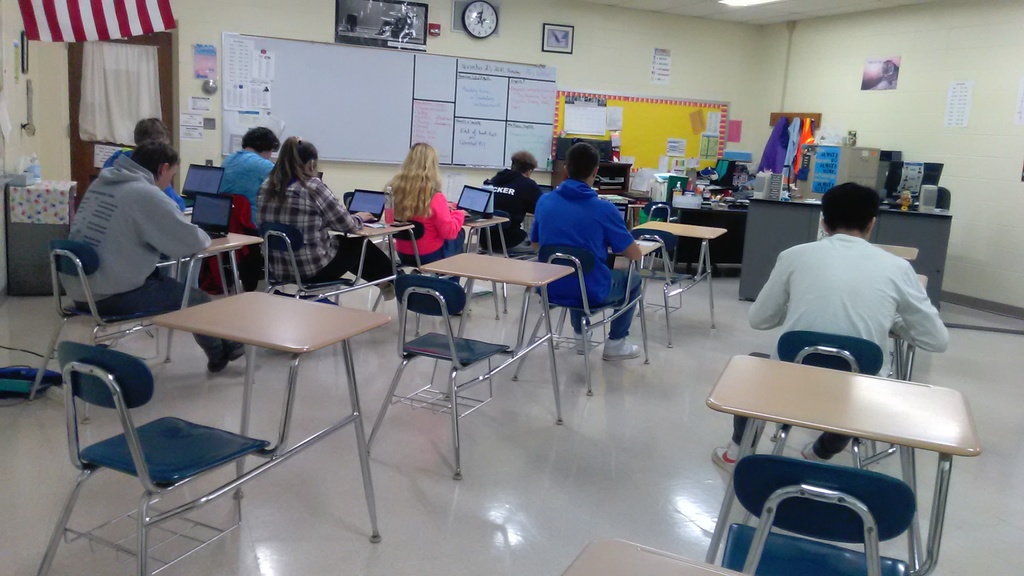 FCCLA is working on their Fruit and Taste of Wisconsin Fundraiser. If you are interested in purchasing, let Mrs. N. know-fundraiser ends Monday, November 29th. Mrs. N's email is
snevienski@athens1.org
.
Another festive apron in the books!! Have a safe and happy hunting season and a lovely Thanksgiving!!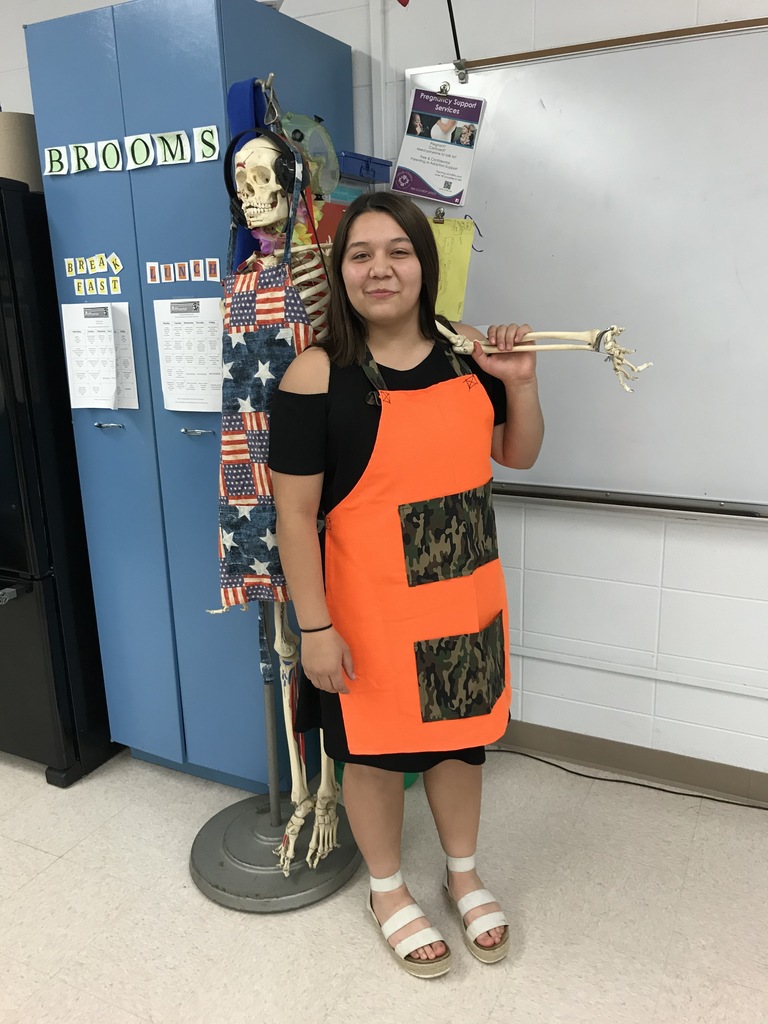 The United States History I students studied the Salem Witch Trials from the true court case of Sarah Cloyce, who was accused of being a witch as were her two sisters. Students created headstones for those who had been denied a proper burial from being accused of being a witch. Students used the real names, added in a saying and image that represented that person. The images show the creativity of the sophomores.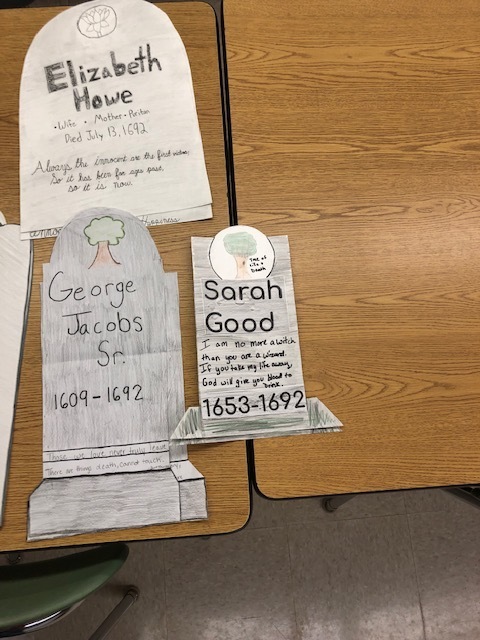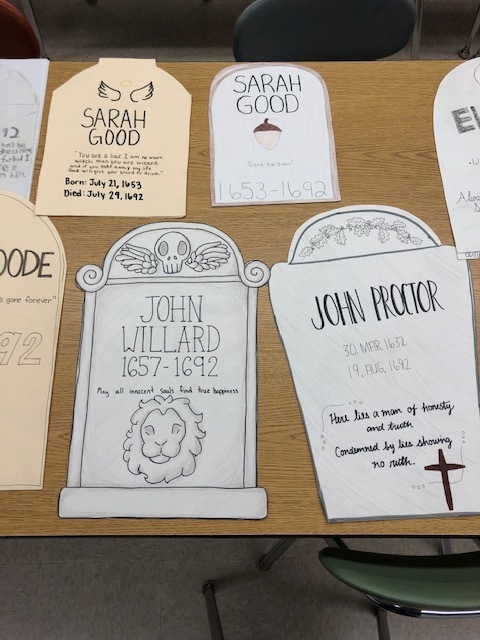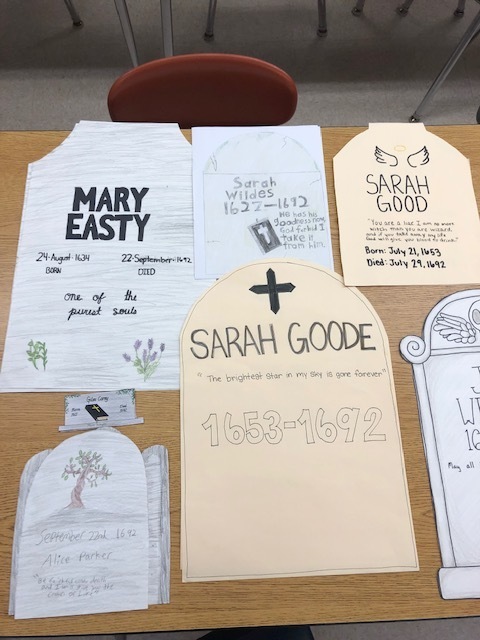 On Nov. 4 Maple Grove Charter School Staff held their annual Chili Event! A huge thank you to the Hamburg community, Maple Grove Charter School families, staff, volunteers, PTO, and sponsors (Polka Dotted Pie, Athens IGA, Bloch Family, Riehle Family, Rib Falls Methodist Church, Maple Grove Families, S&S Bar, Dustin Lund, Kearns Family, Giese Family, Gilles Family, and Jim Fons)! Thank you to our Chili Contestants: Dr. Dawn Nonn, Amy Fromm, Eric Vogel, and Jeff Artus. A big congratulations to Hamburg's very own Town Chairman, Mr. Vogel, for winning the Golden Ladle! All of your support for Maple Grove Charter School does not go unnoticed. THANK YOU!
https://drive.google.com/file/d/1_lX6_h_NZBMKvs-66UsIddOP2PoqPmh2/view?usp=sharing
8th Graders finished up their 6-week rotation in FCS with the preparation of Cinnamon Rolls. It was a sweet way to wrap up our time together!!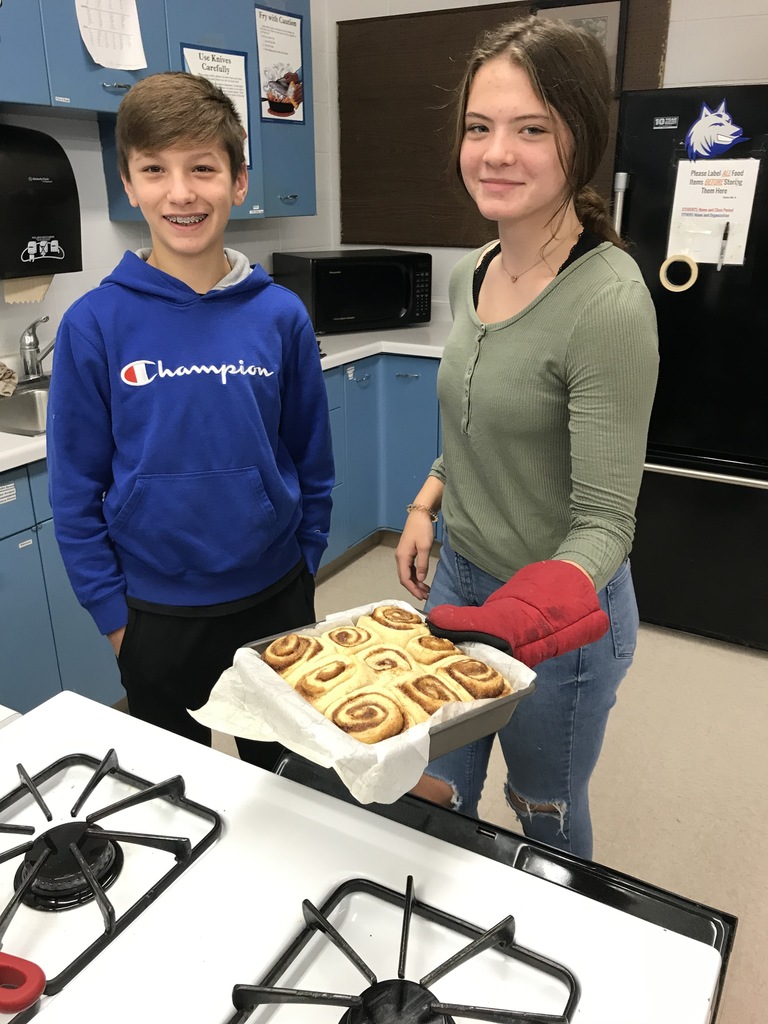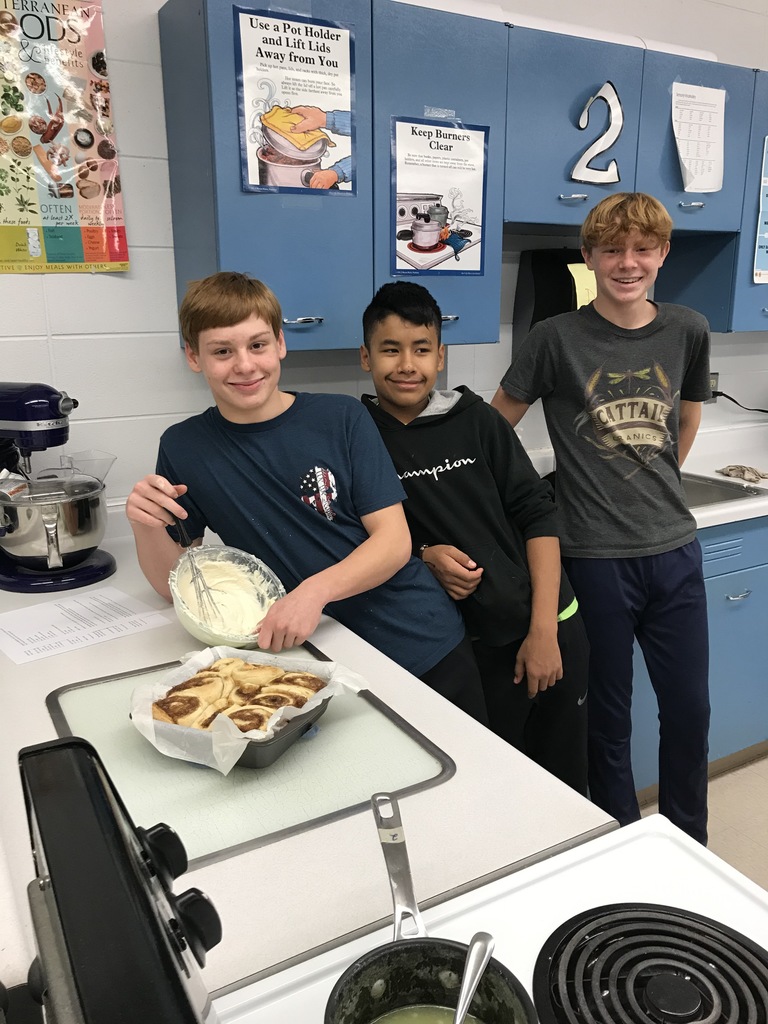 As we celebrate kindness week at AES, we took some time to share kindness beyond our school walls and into the Athens community! The 3rd grade students wrote thank you notes and kind messages to share their appreciation with Forward Bank and R & J Cafe. We appreciate all you do to support our students, schools, and community! Also, thank you for sharing kindness back to our students with suckers and hot chocolate. They all had big and happy smiles in appreciation of it! 🤩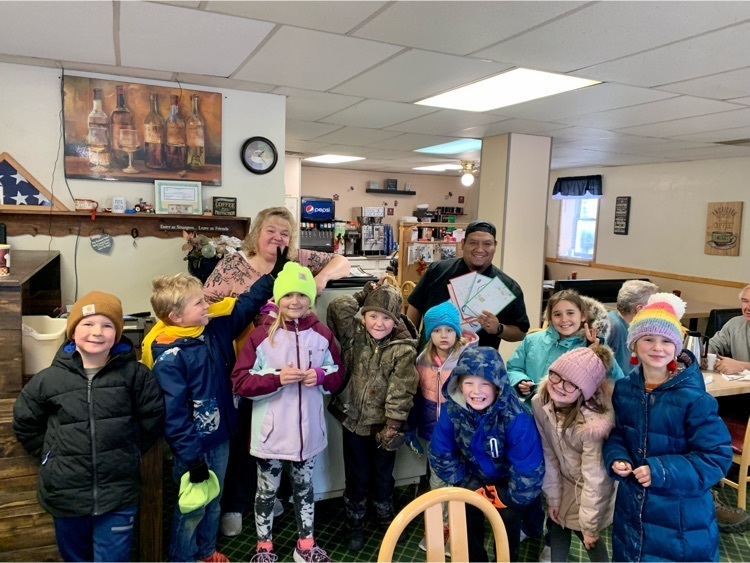 Wellness Wednesday: A Good Night's Sleep The holiday season is in full swing and daylight savings had us all fall back an hour. It is important to remember the benefits of a good night's sleep with the hustle and bustle this time of year. Sleep allows the body and mind to repair and be fit and ready for the day. Some tips to help get a good night's sleep: -Avoid caffeine in the afternoon -Wind down with calming activities (without a screen) -Stick to a sleep schedule sources:
https://www.aapacn.org/learn_more/wellness/
,
https://blog.uvahealth.com/2020/03/16/infographic-sleep-better/
The first two aprons have been completed!! Way to go ladies!!!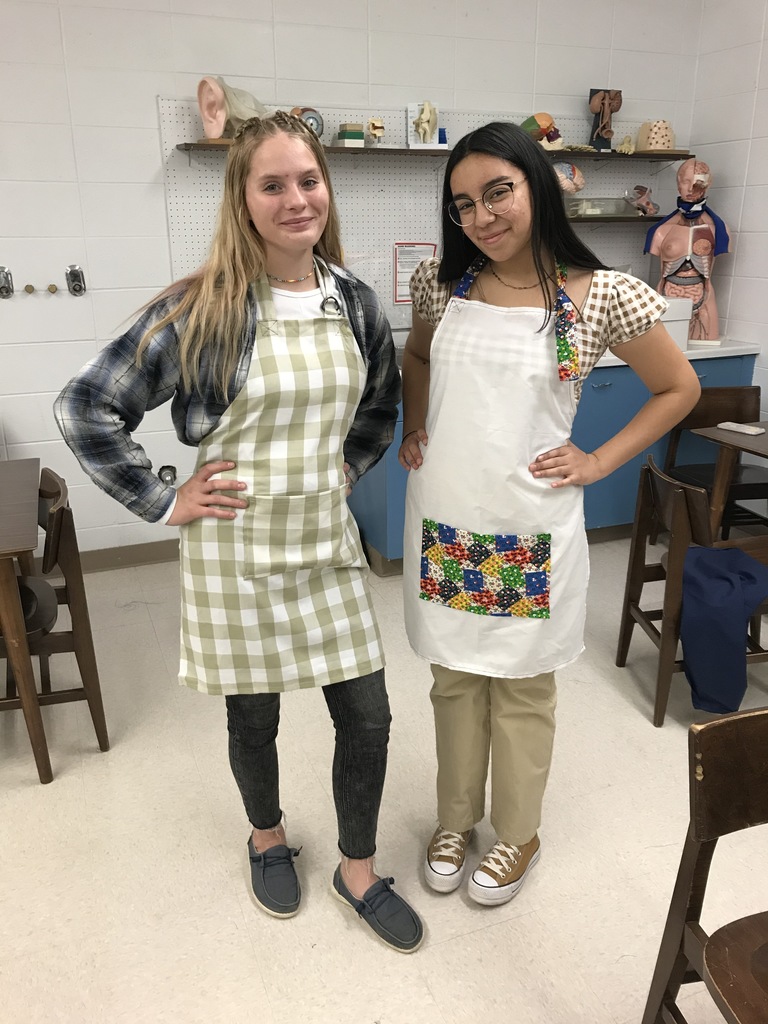 World Language students had the pleasure of meeting with Petty Officer First Class Barrantes to discuss what it is like to be a sailor and a polyglot! Happy Veteran's Day to all of those who do so much for our country! 🇺🇸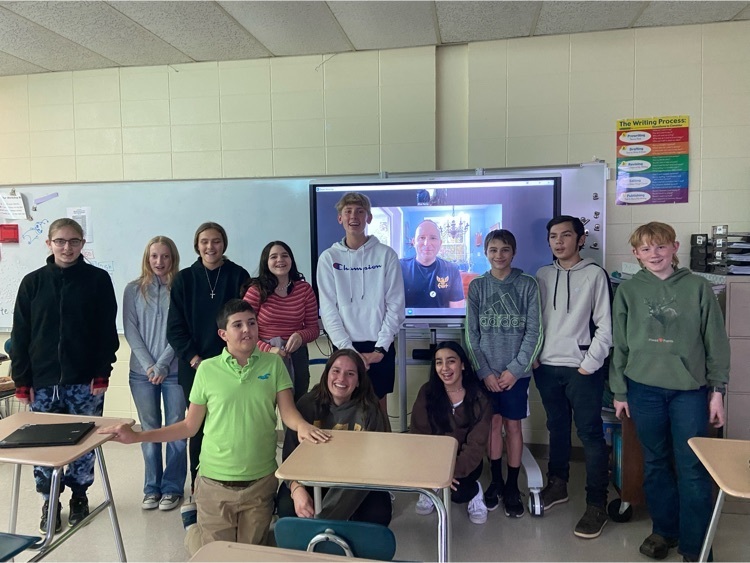 The Girls in Tech Ed class have been working on these tables for a majority of the quarter. They had to cut, weld, grind, and paint the metal. From there they had to glue, cut and finish the wood top insert. All their hard work has paid off!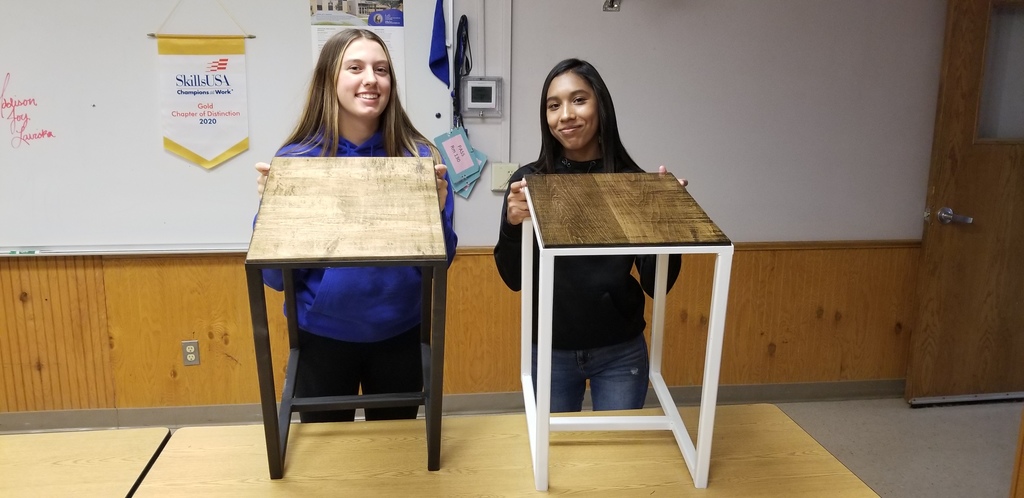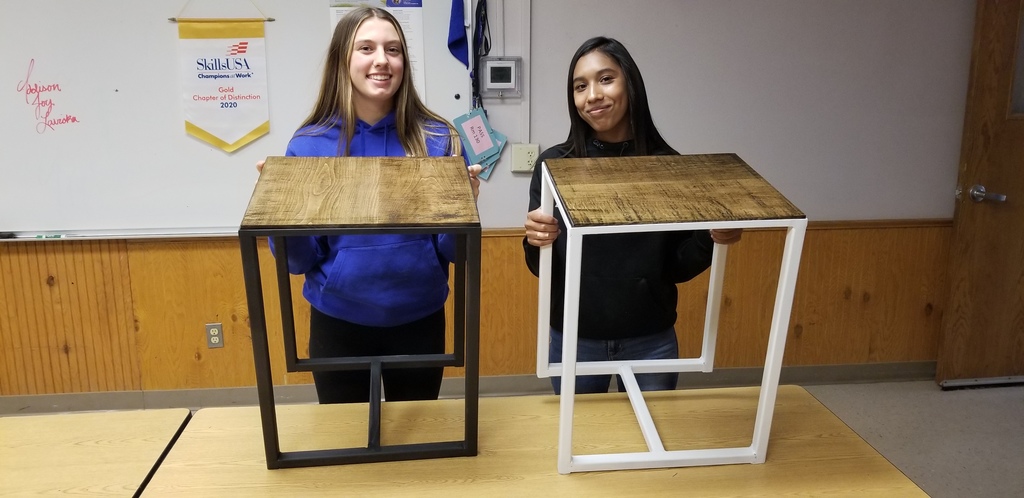 Family Foods has been working through their Nutrients Unit the last week and a half. Today the students made a recipe containing complex carbs: Vegetable Stir Fry with Brown Rice/Wild Rice. It sure was tasty!!
MARK YOUR CALENDAR Athens Elementary School Christmas Program Friday, December 10 at 1 p.m.

The School District of Athens is seeking applications for a school year custodian position at the Athens Elementary school Candidates must demonstrate a desire to be part of a professional team. This position will require an individual to perform routine maintenance activities. Applicants can apply by sending a letter and resume to Andrea Sheridan at PO Box F, Athens, WI 54411 or
asheridan@athens1.org
. Application deadline is November 30, 2021.