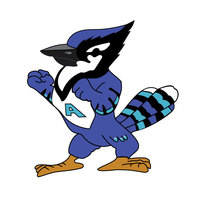 Welcome to the new look to athens1.org. We hope that this new version to our website will provide a cleaner look across all platforms and is easier to navigate to find all of our great content. With the new site we are able to provide information faster and across all of our web presence. If you like what you see, let us know on our social media sites. We hope you book......
The Athens Boys Baseball Team won their second consecutive WIAA Division 4 State Championship on Thursday June 14, 2018. The Bluejays beat Thorp in the Championship game 13 to 10 at Fox Valley Stadium in Grand Chute, WI. This is the baseballs programs third state title in programs history going along with the 2017 title and the 1982 title. Congratulations on the great ......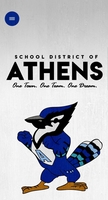 With the new website, we have also created a brand new Mobile App. With the new app you can read News stories, check out the next school event, check out Athletic schedules, check the dining menus, get live alerts and much more. The new School District of Athens, WI mobile app is available in the Google Play Store and the Apple App Store by searching Athens Apptegy or ......